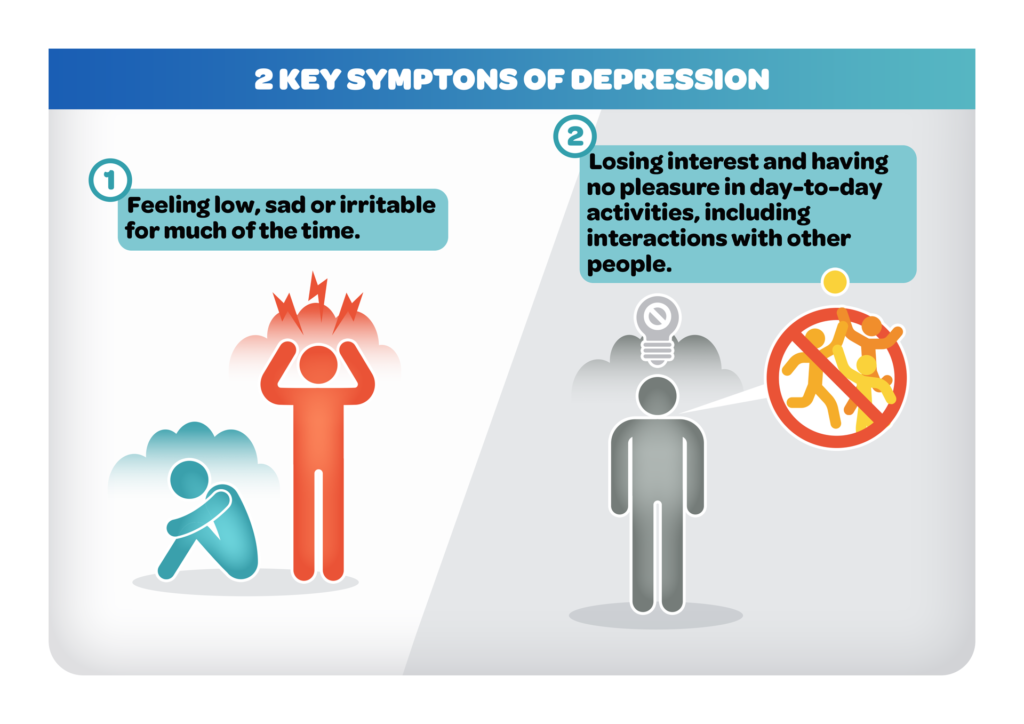 Persistent low mood or irritability, and loss of interest or pleasure in day-to-day life, are two key symptoms of depression.

When we are depressed we struggle to carry on with day-to-day activities that give our lives meaning, purpose and a sense of accomplishment and pleasure. Depression gets us stuck in a vicious cycle of feeling low, avoiding or putting off day-to-day life activities, then feeling worse, then avoiding even more activity, and so on.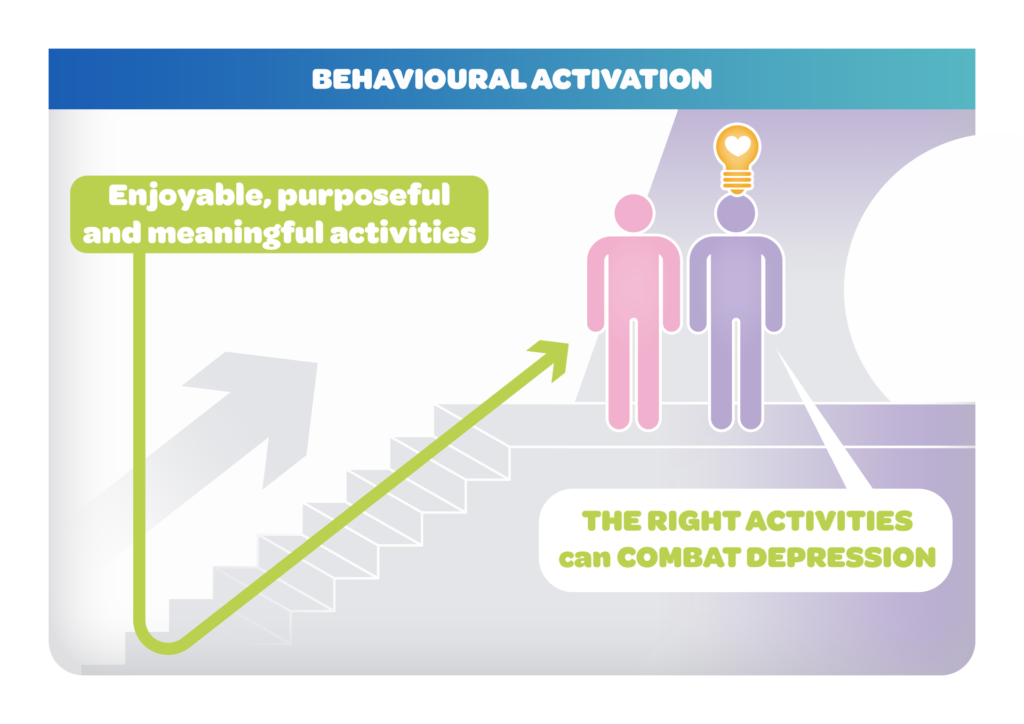 Behavioural Activation (BA) is a psychological treatment based on one key principle: that meaningful, purposeful and rewarding activities can lift our mood, energise us, and stimulate our interest and pleasure in day-to-day life. BA helps people to re-engage with such activities and to start to re-experience the associated rewards of pleasure and achievement.

The starting point of BA is to find out what things are important for each person: what we value about ourselves and the people who matter to us. The things that matter in our lives can be different from person to person. Activities that connect with what is important to us add meaning and purpose to our lives and are more likely to be emotionally rewarding.

Evidence Base
We have robust evidence that behavioural activation is effective for adults with depression. Two recent systematic reviews (Ekers et al (2014); Uphoff et al (2020)) brought together evidence from 26 and 53 studies respectively about the effectiveness of behavioural activation for adults. Both reviews concluded that behavioural activation is superior to usual care, and at least as good as, if not better than, cognitive behaviour therapy, supportive counselling, humanistic therapy and other brief psychotherapies.

There have been two pilot studies implementing behavioural activation in adolescents (Ritschel et al (2011); Pass et al (2017)),which have had encouraging results. Tindall et al (2017) found that behavioural activation is likely to be effective in the treatment of depression in young people based on ten studies. An RCT done in the USA by McCauley et al (2016) with 60 adolescents showed comparable improvements in depression symptoms between those who received behavioural activation and those who received other 'gold standard' therapies. A more recent review by Martin and Oliver (2019) reported a large effect in favour of behavioural activation compared to other interventions and to no treatment. Our project will be the first large-scale randomised controlled trial of a BA intervention in adolescents.